Long live the Internet! (And credit cards)
I never got a credit card before I was 21. That's not too long ago and it makes me see once again how fast technology evolves and how everything is about "adapt or you're out". By that time there were already lots of shops with e-commerce, or low cost wholesalers, mostly from China, providing fashion, jewelry, technology or anything you could imagine. And most people still said it was not safe, they were afraid of their money being stolen and hundreds of videos and posts talked about "this is what I bought and this is how it actually looked like". And I've read and seen all of them. Hey, here you have some to laugh a bit:
But now I want to recommend you my fav 5 fashion online shops, those I have not experienced anything similar to the posts, talk about who they are, what they sell, prices, quality and consumer experience. This does not mean I haven't tried others or like some more too. I also buy on Zara or Stradivarius, and their service is excellent but you all know their products and brands so let's discover new ones together. Here we go:
Missguided is a British clothing brand I discovered on Instagram 2 years ago. I have bought there several times and I'm still so happy (yey!). What I like the most about this brand is their style. It is unique and ALWAYS adds a touch of sexiness to every outfit. In addition, you won't find their products in no other website, as they have their own designers in UK. Delivery time is around 2 weeks for me, as I live out of the country, but it is still quite good and won't die waiting and they also provide tracking information along the process. If you're expecting super cheap providers then ok, this is not your site, stop reading and jump to the next option. They have discounts, offers, deals and there are cheaper products, for sure, but prices round 30€ -50€ depending on the size, material, etc. And quality is always perfect. So go check it and in the meantime here you have some of the items I've bought there.
Showpo – Executive Ponies
Another brand I discovered through Instagram. Before you keep reading, I have ordered some items in this site this week but still haven't received them so I'll update you when they are mine (muahaha). What I like the most about this brand was the way they sell their product, and the added value it gives. As you can see, their name of the website is Showpo but the name on IG is Executive Ponies. That's 'cause in the profile you can find mostly workwear outfits made with their apparel, and women wearing it in different ways. It is really inspiring so customer achieved and let's see how it fits on me. Prices are not super cheap again, same range as Missguided more or less but collections out of workwear have lower prices.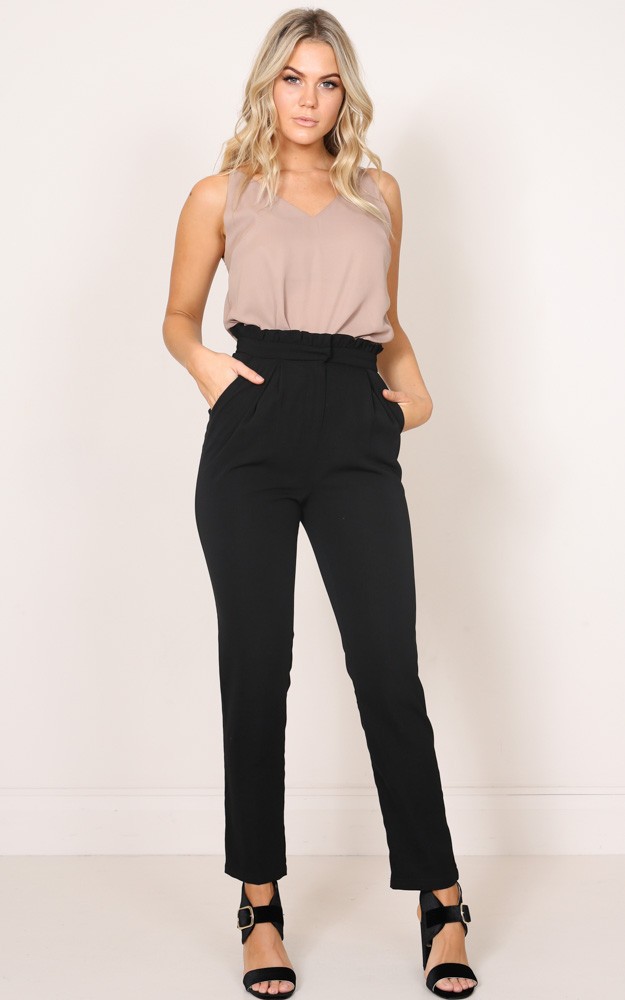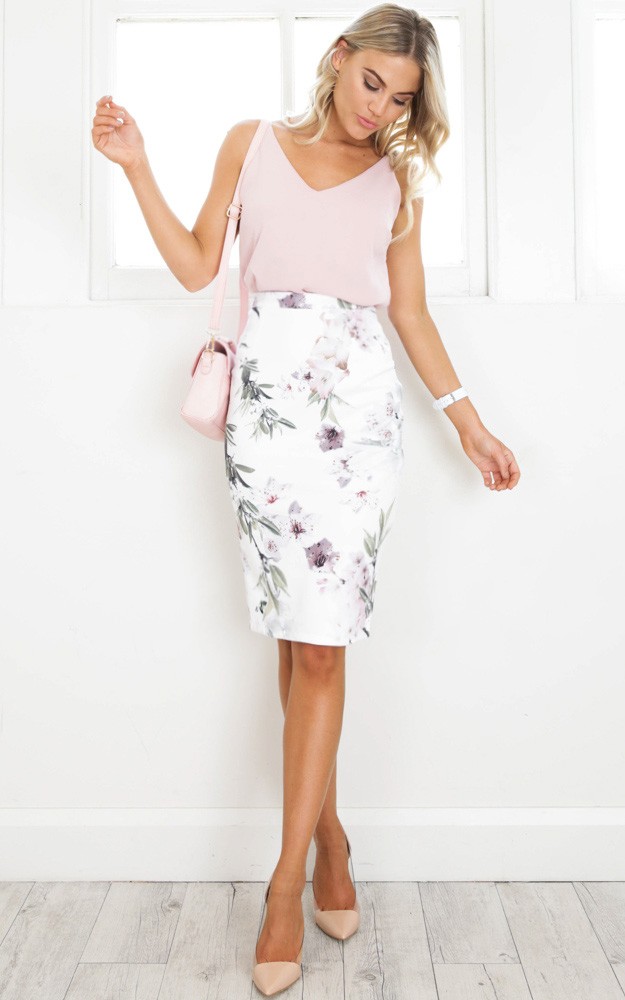 Well, even if I haven't bought much in this e-shop I want to recommend you Zaful for 2 reasons. First of all, this time YES, if you are looking for a super cheap online store you can trust, this is it. Most of the products are between 10€-15€, even jackets, jumpsuits or dresses, you receive exactly what you see in the picture and quality is good enough. It is not super quality, as you can imagine, but not worse than low cost brands from multinationals we all know. And the second reason is related to my first order there. I ordered 3 bikinis/swimsuits that were too small. BE CAREFUL: sizes are a bit small in all products on this site, so check the size chart before buying the size you think you have. Sizes on the size chart are real. So after seeing that my products were small I thought I had lost my money, as some brands don't let you return swimwear and they don't refund you or send you the new size without buying it again. But in this occasion, not only did they send me the products again in the good size, but also I could keep the old ones and with their exact words "give them to a friend or to a good cause". Good strategy worth talking about, so +1 for that and here you have the items I finally had in my size:
So just 2 wonderful shops left and I want to be absolutely honest and tell you the truth: the next ones are the brands I work for! I'm on the social advertising team so no, I don't receive nothing if you buy from my blog, I don't collaborate as an influencer, I just work there but I love what we do and how we do it, so as it is my blog and I'm a happy worker I gladly present you my two favorite brands from TechStyle Fashion Group
Shoes! Yes, a trustworthy online shop for shoes. JustFab sells all kind of apparel in fact: clothing, bags, accessories…but shoes are the star of the film. This brand works with a subscription model. That means you have a credit of 39,95€ each month to buy their products. The first time you come in you take a quiz to discover what your style is, and get a personalized showroom. Then, the 1st of each month you see a selection of new products to buy or you can buy old ones too. Of course, it is not compulsory to buy every month so you can just Skip the month and wait till the next one, or buy during the month even if you have skipped. Your first pair will cost just 9,95€ (not 39,95) and you'll constantly find special offers like 2×24€, free shipping, or even free trial. In addition, every time you buy you get VIP points to access special gifts or events. Because being fabulous has some advantages. Of course I am a customer too, here some models I've bought: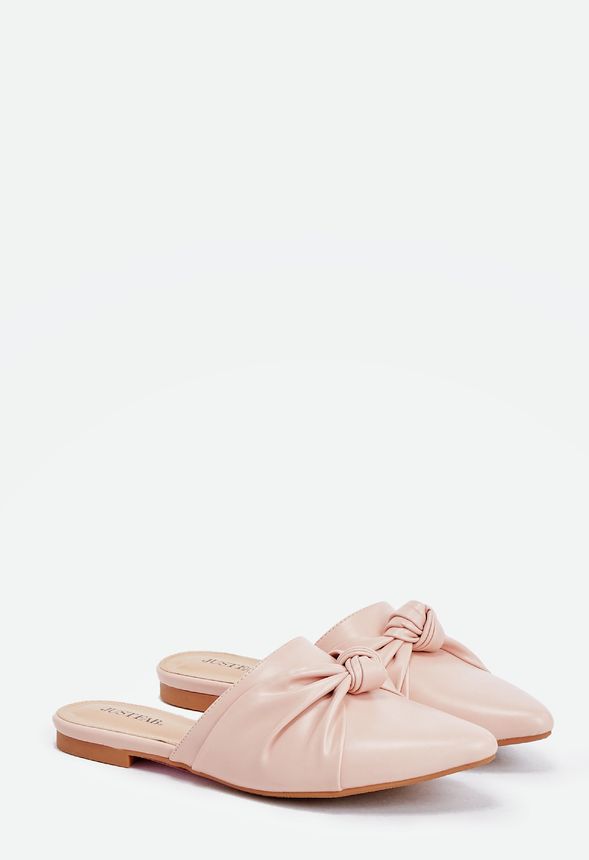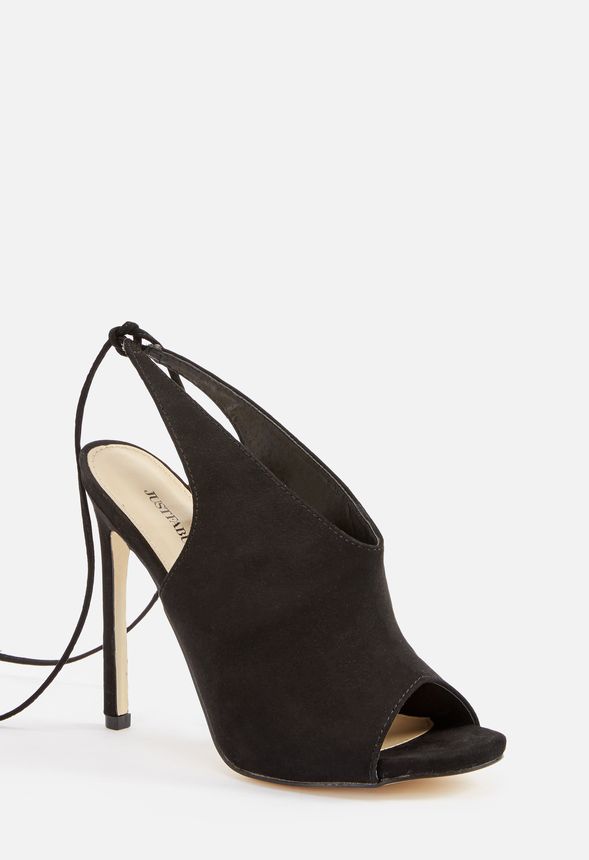 Last recommendation goes to: SPORTWEAR! I love sport and I like sweating when doing it (okay it is not something I love but it means you're training hard) but it does not mean I also want to look great and find what fits me the most. So, Fabletics works exactly the same way as JustFab, with a subscription model you can skip and 49,95€ monthly credit this time. I've bought many many items here because I love the patterns, the shapes, colors… And there are two factors I really like and you should know: Kate Hudson is co-founder of the brand and we work with other celebrities like Demi Lovato, both very different women, fit and powerful recognized for having a healthy lifestyle no matter what your body looks like. And it is related to the second thing, that the brand works with models from different sizes and body shapes, so you can see how a product would fit you and encourages you to love your body. Aaaand let's finish with the products I've bought: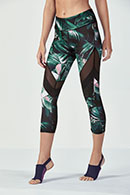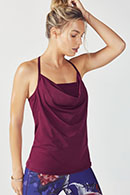 I hope you have a lovely weekend and wish you all a glittery day!
---
Larga vida a Internet! (Y las tarjetas de crédito)
No tuve tarjeta de crédito hasta los 21. No hace mucho de eso y me hace darme cuenta una vez más de cuán rápido evoluciona la tecnología y cómo todo va sobre "adaptarse o quedarse fuera". Por ese entonces ya había muchas tiendas con e-commerce o proveedores low-cost, la mayoría de China, que vendían ropa, joyería, tecnología, o todo lo que pudieras imaginar. Y muchos decían que no era seguro, tenían miedo de que les robaran el dinero de sus cuentas, y corrían cientos de vídeos y artículos sobre "esto es lo que compré y esto es lo que me llegó". Y creo que ya los debo haber visto todos. Aquí os dejo un par para reír un poco:
Pero ahora quiero recomendaros mis 5 tiendas online favoritas, con las que no me ha pasado nada como lo de los artículos de arriba, hablar de lo que son, lo que venden, los precios, la calidad y la experiencia de consumidor. Esto no significa que no compre otras marcas online, claro. También compro en Zara o Stradivarius, y su servicio es excelente, pero todos conocemos sus productos y marcas, así que vamos a descubrir unas cuantas nuevas juntos. Ahí vamos:
Missguided es una marca de ropa británica que descubrí en Instagram hace 2 años. He comprado allí varias veces y todavía estoy tan feliz como el primer día (yey!). Lo que más me gusta de esta marca es su estilo. Es único y siempre añade un toque de sensualidad a cada conjunto. Además, no encontrarás sus productos en ningún otro sitio web, ya que tienen sus propios diseñadores en el Reino Unido. El plazo de entrega es de alrededor de 2 semanas ya que vivo fuera del país, pero lo considero aceptable y no te mueres esperando. Además también proporcionan información de seguimiento a lo largo de todo el proceso. Si has llegado a este post buscando tiendas super baratas, esta no es la tuya, deja de leer y salta a la siguiente opción. En Missguided tienen descuentos, ofertas y hay productos más baratos, por supuesto, pero los precios están alrededor de los 30€-50 € dependiendo del tipo de prenda, material, etc. Y la calidad es siempre perfecta. Así que no dudes en entrar en su página y mientras tanto aquí tienes algunos de los artículos que he comprado allí.
Showpo – Executive Ponies
Otra marca que descubrí a través de Instagram. Antes de seguir leyendo, he realizado mi primer pedido allí esta semana, pero todavía no lo he recibido, así que ya os contaré mejor cuando sean míos (muahaha). Lo que más me gusta de esta marca es la forma en que venden su producto, y el valor añadido que dan. Como veis, su nombre es Showpo pero el nombre en IG es Executive Ponies. Eso es porque en el perfil se puede encontrar sobre todo ropa de trabajo, outfits hechos con sus productos, y chicas que la llevan de diferentes maneras. ¡Es realmente inspirador! Así que de momento tienen una nueva clienta y vamos a ver cómo me queda a mí. Los precios no son super baratos, en el mismo rango que Missguided más o menos, pero las colecciones que no son de ropa de trabajo tienen precios más bajos.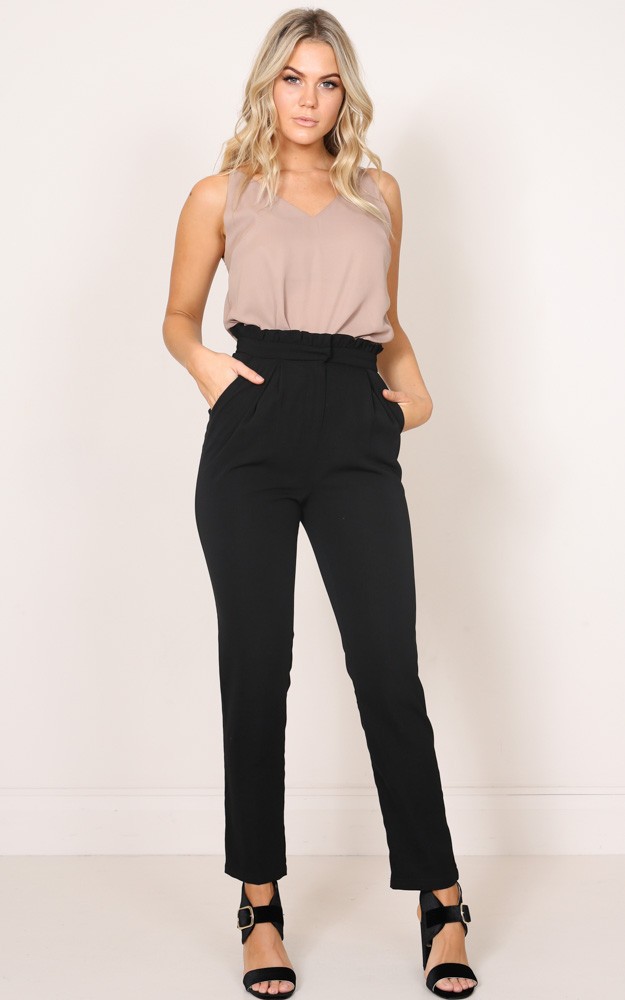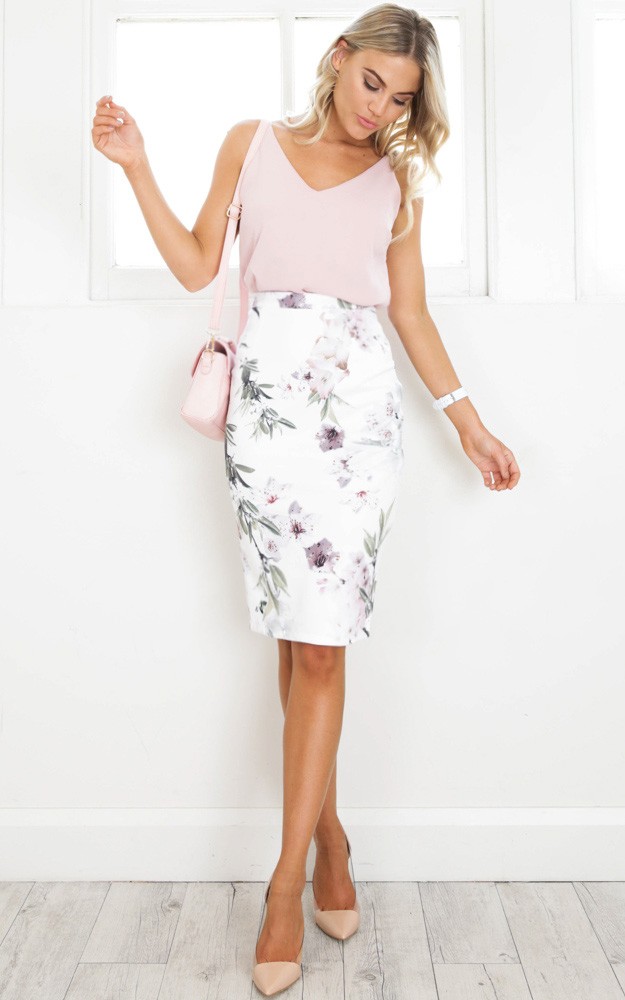 Bueno, aunque no he comprado mucho en este e-shop quiero recomendar Zaful por 2 razones. En primer lugar, esta vez sí, si estás buscando una tienda super barata en la que poder confiar, es esta. La mayoría de los productos cuestan entre 10€ -15€, incluso chaquetas, monos o vestidos. Recibes exactamente lo que ves en la imagen y la calidad es bastante buena. No es una super calidad, como podéis imaginar, pero no peor que las marcas low cost de las multinacionales que todos conocemos. Y la segunda razón está relacionada con mi primer pedido allí. Pedí 3 bikinis/trajes de baño y al recibirlos resultaron ser demasiado pequeños. CUIDADO: las tallas son un poco pequeñas en todos los productos de la página, así que comprobad la guía de tallas antes de comprar. Los tamaños de la guía están muy bien descritos y son reales. Así que después de ver que mis productos eran pequeños pensé que había perdido mi dinero, ya que algunas marcas no te permiten devolver trajes de baño y no te devuelven el dinero ni te envían la nueva talla sin comprar de nuevo. Pero en esta ocasión, no sólo me enviaron los productos de nuevo en mi talla, sino que también pude conservar los antiguos y con sus palabras exactas "darlos a un amigo o a una buena causa". Buena estrategia de la que vale la pena hablar, por lo que +1 y aquí están los productos que finalmente recibí:
Así que sólo quedan 2 tiendas maravillosas y quiero ser absolutamente honesta y decir la verdad: ¡Las siguientes son las marcas en las que trabajo! Estoy en el equipo de publicidad en social media así que no, no recibo nada si compráis de mi blog, no colaboro como influencer, simplemente trabajo allí pero me encanta lo que hacemos y cómo lo hacemos, así que ya que es mi blog y soy una trabajadora feliz, con mucho gusto os presento mis dos marcas favoritas de TechStyle Fashion Group:
¡Zapatos! Sí, una tienda online en la que confiar para comprar zapatos. JustFab vende todo tipo de ropa: ropa, bolsos, accesorios… pero los zapatos son la estrella de la película. Esta marca funciona con un modelo de suscripción. Eso significa que tienes un crédito de 39,95€ cada mes para comprar sus productos. La primera vez que entras en la página realizas un cuestionario para descubrir cuál es tu estilo, y obtener un showroom personalizado. Desde entonces, el día 1 de cada mes podréis ver una selección de nuevos productos para comprar o podéis comprar los más antiguos también. Por supuesto, no es obligatorio comprar todos los meses por lo que puedes saltar ese mes y esperar hasta el siguiente, o comprar durante el mes, incluso si lo has saltado. El primer par cuesta sólo 9,95 € (no 39,95) y constantemente hay ofertas especiales como 2×24 €, envío gratuito, o incluso prueba gratuita. Además, cada vez que compras se obtienen puntos VIP para acceder a regalos especiales o eventos. Porque ser fabuloso tiene algunas ventajas. Por supuesto también soy clienta y aquí algunos modelos que he comprado: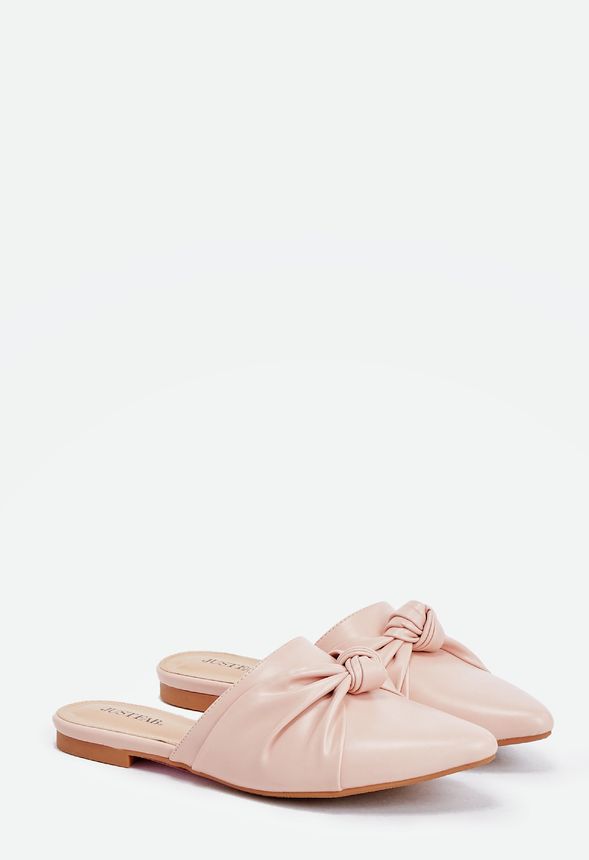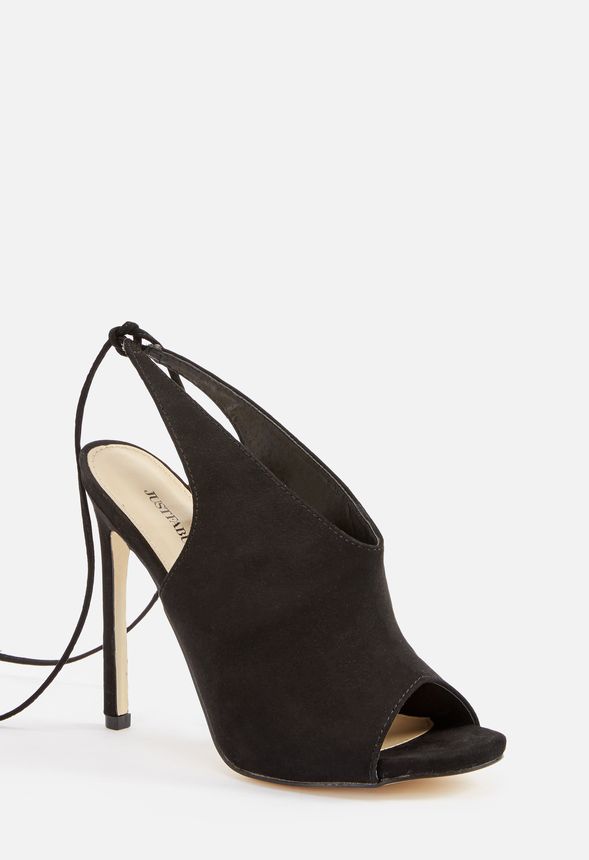 La última recomendación es sobre: SPORTWEAR! Me encanta el deporte y me gusta sudar cuando lo hago (bien, no es algo que me encanta, pero significa que estás entrenando duro), pero no significa que también quiero lucir genial y encontrar lo que más me encaja. Así, Fabletics funciona exactamente igual que JustFab, con un modelo de suscripción que puedes saltar y 49,95€ de crédito mensual esta vez. He comprado muchos artículos aquí porque me encantan los patrones, las formas, los colores… Y hay dos cosas de la marca que me gustan especialmente: Kate Hudson es co-fundadora de la marca y trabajamos con otras celebridades como Demi Lovato, ambas mujeres muy diferentes, en forma y empoderadas, reconocidas por tener un estilo de vida saludable y aceptar su cuerpo. Y esto se relaciona con la segunda cosa: que la marca trabaja con modelos de diferentes tallas y formas de cuerpo, para que todas podamos ver cómo un producto se adaptaría a nuestro cuerpo. Así que, terminemos con los productos que he comprado: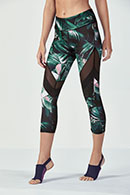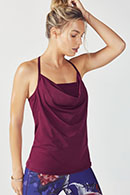 ¡Os deseo un finde genial y un brillante día!